Steps:
1. Log into your OpenMenu Account
2. Click on the Subscription link from the main menu under Your Account
3. From the upgrade block click  'Add Restaurants'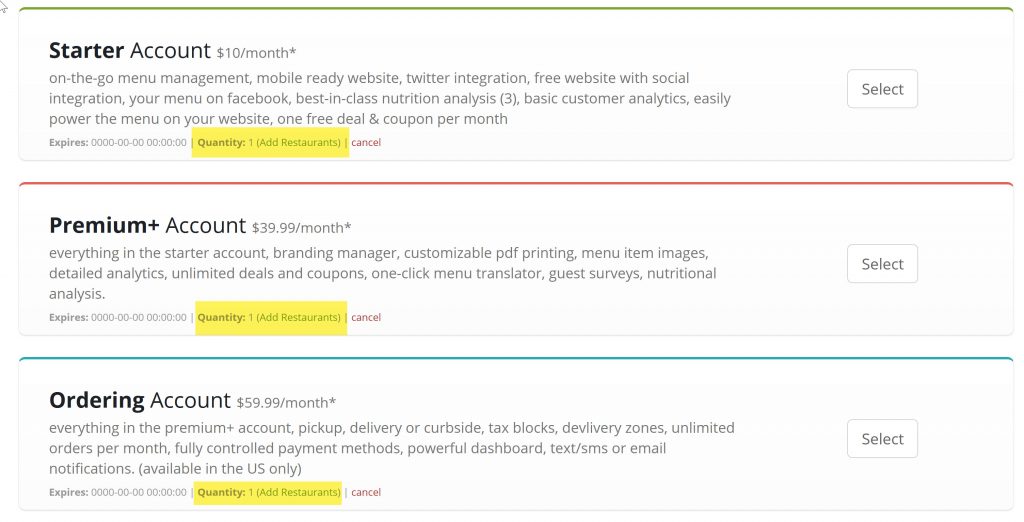 4.  Enter the new quantity of restaurants you would like to manage, confirm the changes to billing and press the Process Change button.
5. Changes to your account will occur in 4-6 hours after a short review.