Now that you have OpenMenu Ordering all set up properly you would like to embed it on your website, just follow the steps below.
Steps:
1. Access the advanced tools for a restaurant by clicking the 'advanced features' link under the restaurant's name from the main OpenMenu Creator page.

2. Access the OpenMenu Ordering manager for your OpenMenu
3. Click the embed icon located below your online ordering URL
4. Copy the embedding code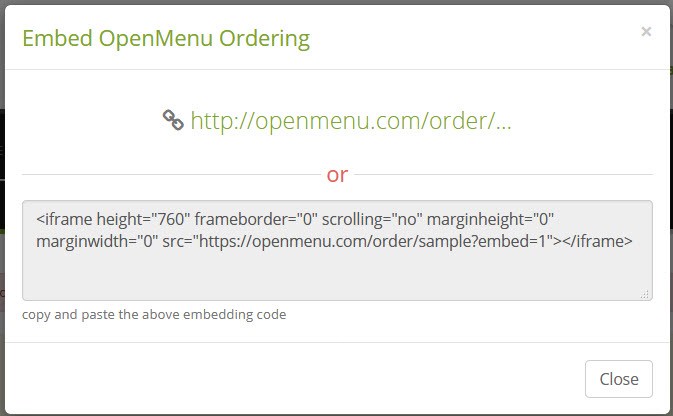 5. Paste the embedding code into your website.