We've made it simple to dial in the exact location of your restaurant on a map.  You can enter the coordinates directly or use our Map Location tool as outlined below.
Steps:
1. Access the Add-ons for a restaurant by clicking the 'see more add-ons' link in the Extend Your OpenMenu section from the OpenMenu Creator page.
2. Click the Map Location icon
3. Find your location by address (we will attempt to locate for you) or drag and drop the place marker to the exact location.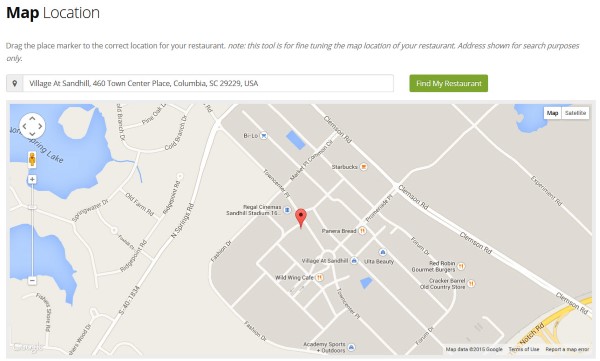 4. All changes to your OpenMenu must be submitted.