I see a lot of solutions ask for my OpenMenu ID. What should I be providing?
How to find your OpenMenu ID:
1. Click on the My Restaurants link from the main menu
2. Access the advanced tools for the restaurant you want to clone by clicking the See More Features link located in the Extend Your OpenMenu section or under your restaurant's name (if managing multiple restaurants).
–or–
2. Your OpenMenu ID is at the top of the page (highlighted below)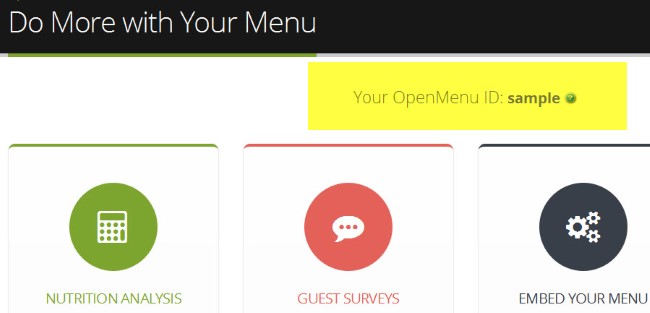 note: Your OpenMenu ID will always be in the format of aaaaaaaa-bbbb-cccc-dddd-eeeeeeeeeeee or get a Vanity ID to match your restaurant.