If you have a food menu but are not a restaurant or if your restaurant doesn't have a public location you will need to mark your restaurant as a non-restaurant / private location (see below). These restaurants are excluded from our address based searches.
Sample of "restaurants" which must be marked as private: Catering, School/University, Online Bakery/Desserts, Private Club, Delivery Only Restaurant.
How to:
1. Access the Restaurant Information section
2. Click the Private Restaurant check-box – located in the first section.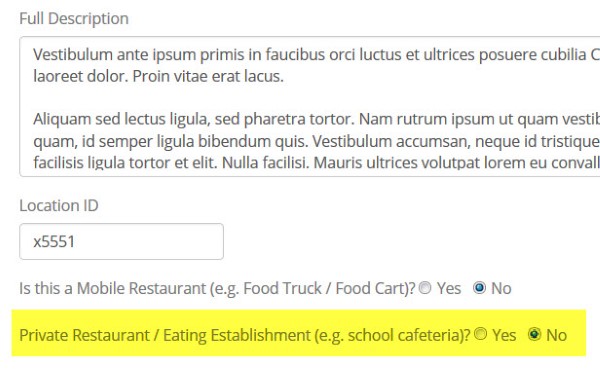 3. Save (scroll to the bottom of the page)