If your restaurant doesn't have a public location you will need to mark your restaurant as private (see below). Private restaurants are excluded from our address based searches.
Sample of "restaurants" which must be marked as private: Catering, School/University, Online Bakery/Desserts, Private Club, Delivery Only Restaurant.
How to:
1. Access the Restaurant Information section
2. Click the Private Restaurant check-box – located in the first section.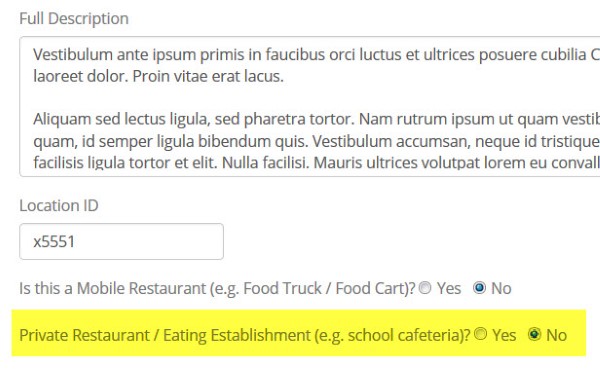 3. Save (scroll to the bottom of the page)