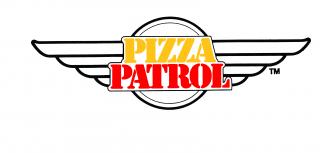 Pizza Patrol - Sioux Falls
Pizza Patrol at the corner of 10th & Cliff in Sioux Falls offers Grab N' Go medium Pepperoni or Cheese Pizzas, in addition to many other pizzas and side items. Carry-out and Delivery available.
Address:
1120 East 10th Street
Sioux Falls, SD 57103, US
Phone: (605) 335-GRAB (4722)
Website: http://www.PizzaPatrolSiouxFalls.com
Our Hours:
Sun-Thu: 10:00AM - 11:00PM
Fri-Sat: 10:00AM - 12:00AM

DISCLAIMER: Menu items and prices are subject to change. Check with the restaurant for accurate menu items, pricing and information pertaining to the menu. OpenMenu is not responsible for the accuracy of the information provided.
OpenMenu URL: http://openmenu.com/menu/3c186a0c-c799-11e1-99d7-00163eeae34c