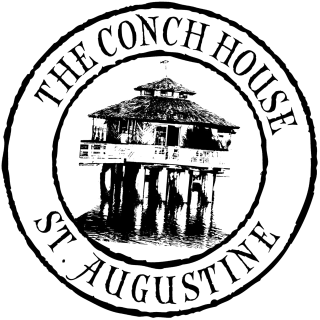 The Conch House
Sit down under a palm tree on our outside deck or dine in one of our unique grass huts out over the water. If the weather isn't cooperating, the covered patio overlooking beautiful Salt Run is the place to be.
Address:
57 Comares Ave
Saint Augustine, FL 32080, US
Phone: 904-829-8646
Website: http://www.conch-house.com
Our Hours:
Sun-Thu: 11:00AM - 9:00PM
Fri-Sat: 11:00AM - 10:00PM

DISCLAIMER: Menu items and prices are subject to change. Check with the restaurant for accurate menu items, pricing and information pertaining to the menu. OpenMenu is not responsible for the accuracy of the information provided.
OpenMenu URL: http://openmenu.com/menu/24a648ea-b194-11e2-b6cf-00163eeae34c