The easiest way to grow your customers and manage your Restaurant. Check out the most powerful global restaurant platform.
OpenMenu helps restaurants be

connected

in control

social

empowered
OpenMenu Platform
Benefiting local from a global platform...
control your menu, control your brand
features that go beyond the menu
we keep up you ahead of technology
Get Started Now
or
get more information
OpenMenu Insights
Making data actionable because knowing isn't enough...
machine learning + nlp = better results
real time trend analysis
actionable results through our platform
Send an Inquiry
or
get more information
OpenMenu Search
Built for customers, better for restaurants...
search for restaurants or menus
bookmark and like menus and items
results tailored to you
Join the Search
or
get more information
It all starts with a menu on OpenMenu, then we do our magic...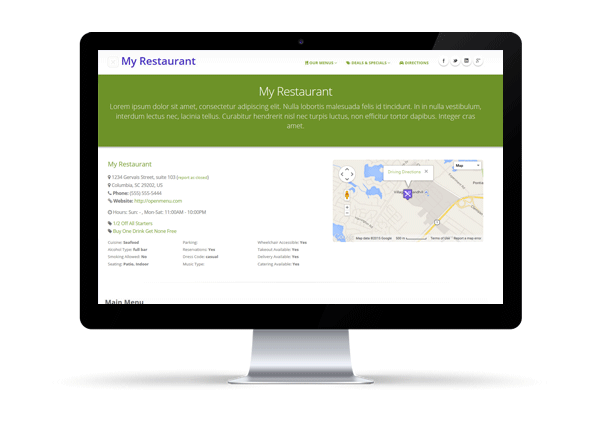 read more about what we offer restaurants, customers and the restaurant industry